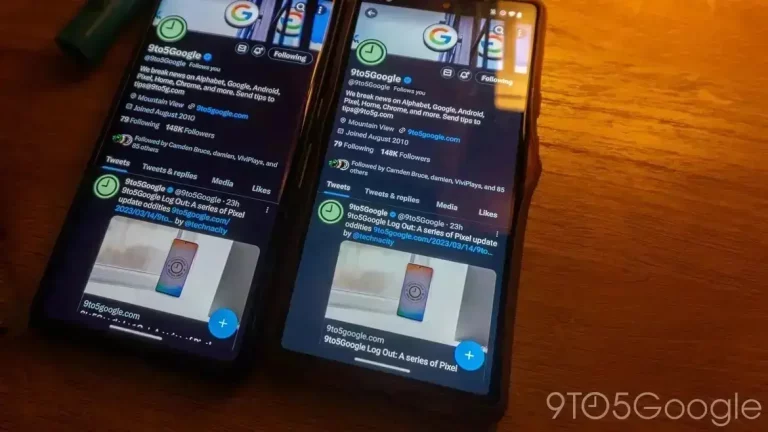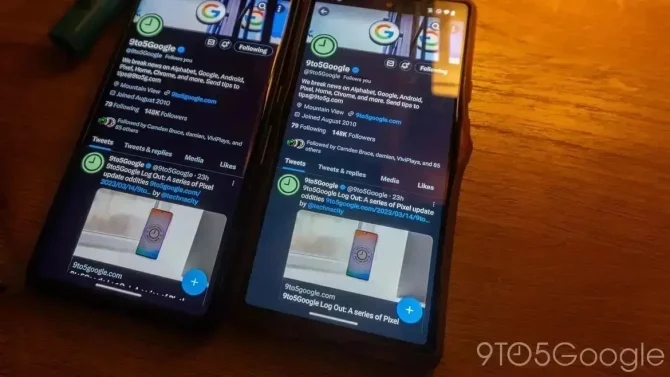 Android 13 QPR3 Beta introduces color shift bug in Pixel phone display panels. Google has released the first beta version of Android 13 QPR3, which includes a noticeable change to the display color profiles on Pixel phones. After installing the update, some users have reported that the colors on their screens appear to have shifted. Apps with a dark theme now have a darker, more red-brown tone than before. Third-party apps like Twitter have also been affected by this change, and it is visible when looking at previously captured screenshots. This suggests that the change in colors is related to the calibration of the display panels used in Pixel phones.
Pixel phones have various options for display color profiles, including "Neutral," "Boosted," and "Adaptive." The Adaptive profile seems to be heavily affected by the changes in Android 13 QPR3, and the altered colors can be seen in any profile by enabling the Pixel series' "Night Light" feature, which reduces the intensity of blue light and eye strain. However, the change in colors is especially noticeable when disabling Night Light.
To avoid the shift in colors, users can disable the Night Light feature and set their Pixel's display profile to Neutral. It is unclear whether this is a bug or a new feature that is working as intended. The Android 14 Developer Preview, which should be newer than the Android 13 QPR3 Beta, does not show any signs of this panel calibration change, suggesting that it may be a bug.
Overall, the change in display color profiles on Pixel phones with the Android 13 QPR3 Beta update may not be welcomed by all users, but apps with a dark theme may be easier on the eyes than before. As Google continues to refine the latest version of Android, it is possible that further changes will be made to display color profiles and other features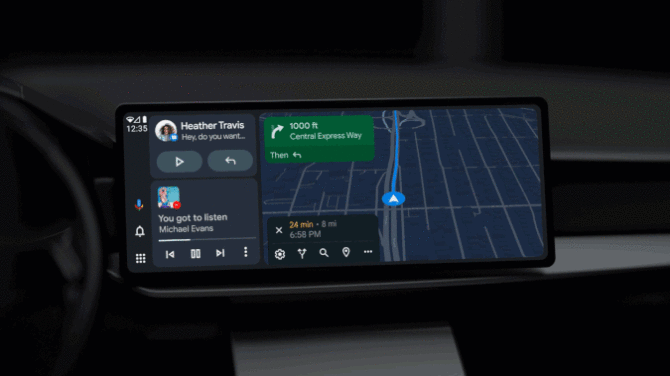 ---
---
Written by admin
---
---