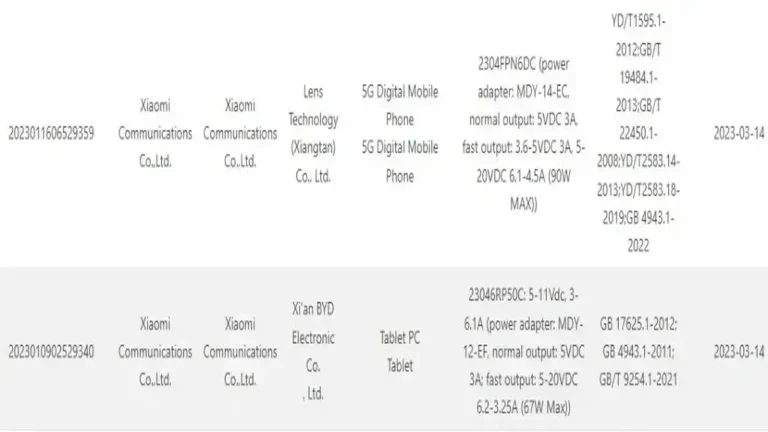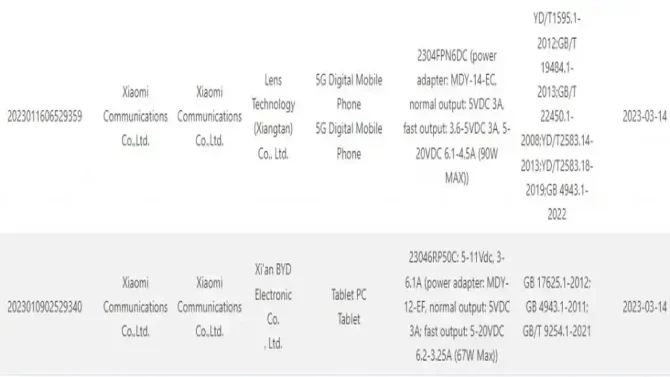 Upcoming Xiaomi 13 Ultra to Feature Lightning Fast 90W Charging. Xiaomi fans have been buzzing with excitement as rumors and leaks regarding the upcoming Xiaomi 13 Ultra flagship device continue to surface. The latest leak comes in the form of 3C Certification, which reveals the charging specifications of both the Xiaomi 13 Ultra and the Xiaomi Mi Pad 6 tablet.
According to the 3C Certification, the Xiaomi 13 Ultra will come equipped with the MDY-14-EC charger, which has a massive power capacity of 90W and supports various charging modes, ranging from 15W (5V/3A) to 30.5W-90W (5V-20V/6.1-4.5A). This is a significant upgrade from the 67W charging capabilities of the previous generation models. On the other hand, the Xiaomi Mi Pad 6 will come with the MDY-12-EF charger, which has a power capacity of 67W and supports charging modes ranging from 15W (5V/3A) to 31W-67W (5-20V/6.2-3.25A).
While information regarding the Xiaomi Mi Pad 6's specifications is still unknown, rumors suggest that both devices will be launched together in May 2023. The Xiaomi 13 Ultra is rumored to feature a 2K resolution E6 AMOLED curved display with a higher resolution than its predecessors. It will be powered by the latest Snapdragon 8 Gen2 flagship chipset, which is currently the best-performing SoC in Android-powered devices on the market. Additionally, it is reported to feature a quad-camera setup, including three Sony IMX858 50MP lenses and a Sony IMX989 primary 50MP sensor.
This latest leak regarding the Xiaomi 13 Ultra's charging capabilities is sure to excite Xiaomi fans, as it promises a much faster charging experience. It remains to be seen how the device will perform in other areas, such as battery life and overall performance, but based on the leaked specifications, it certainly looks like a promising device. With its rumored release date just a few months away, fans won't have to wait long to find out.
Read More: Transfer Steam games offline with Steam Deck's new local network feature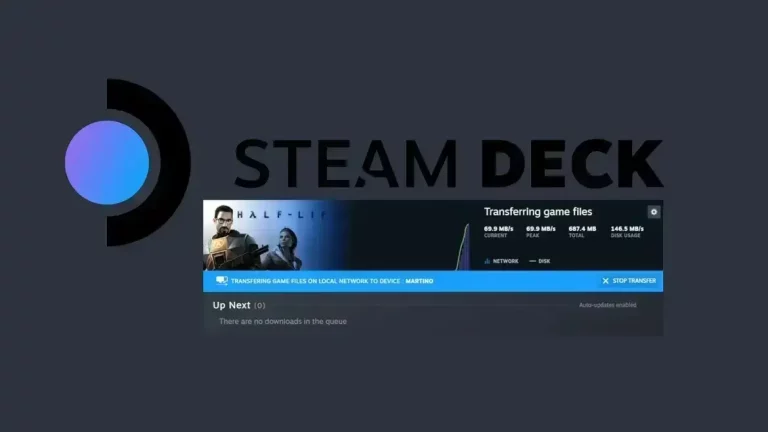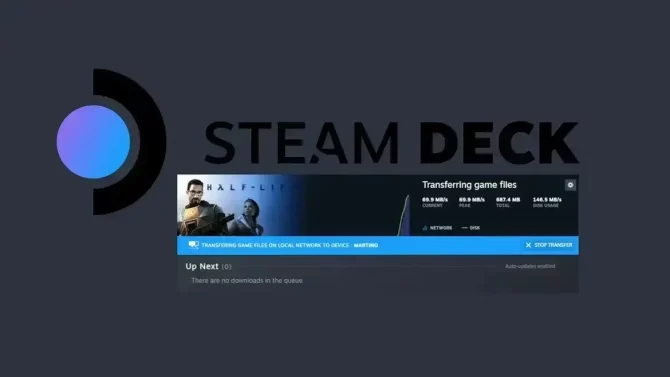 ---
---
Written by admin
---
---