Swim And Fly Effortlessly With TJ-Flyingfish, The Dual Purpose Drone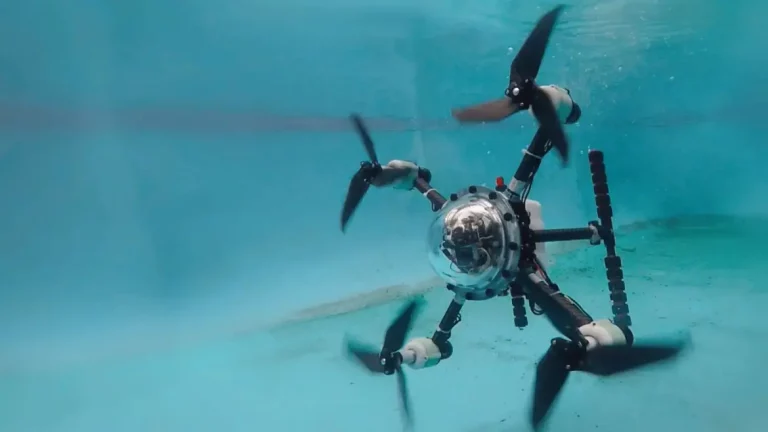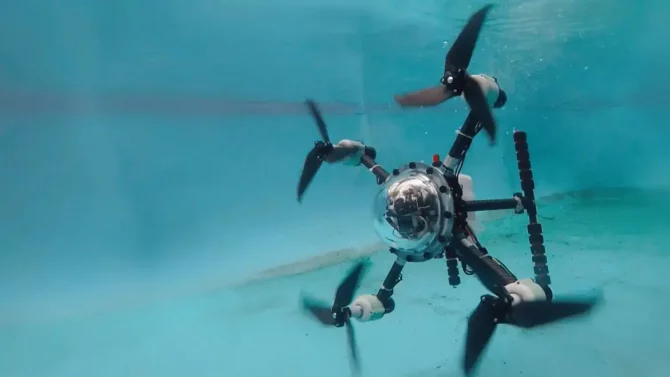 The TJ-FlyingFish is an innovative and unique drone that is capable of both flying and swimming. Developed by a team of scientists from China's Shanghai Research Institute for Intelligent Autonomous Systems, Tongji University, and the Unmanned Systems Research Group at the Chinese University of Hong Kong, the TJ-FlyingFish is currently in its functional prototype form. This drone combines the best of both worlds by being a flying quadcopter and also being able to dive into the water and explore underwater environments.
The TJ-FlyingFish has a central domed body with four arms, each arm having a propulsion unit (a motor/propeller module) at the end. The propulsion units are equipped with a special dual-speed gearbox, and each arm is capable of rotating independently of the other arms. When the drone is flying, all four units face upwards and spin their props at a higher speed. When it lands on water, the units rotate to face downwards and spin at a slower speed, allowing the drone to descend beneath the surface. The drone adjusts the angle and thrust of each propulsion unit to move both vertically and horizontally. After completing its underwater mission, the drone can return to the surface and fly away.
Compared to other experimental aerial/aquatic drones, the TJ-FlyingFish is claimed to be lighter, as it doesn't add underwater hardware to a standard quadcopter body. In its proof-of-concept form, the drone weighs 1.63 kg and can hover for six minutes on a single battery charge, or move underwater for 40 minutes. It can descend to a maximum depth of 3 m, with a top underwater speed of 2 m per second.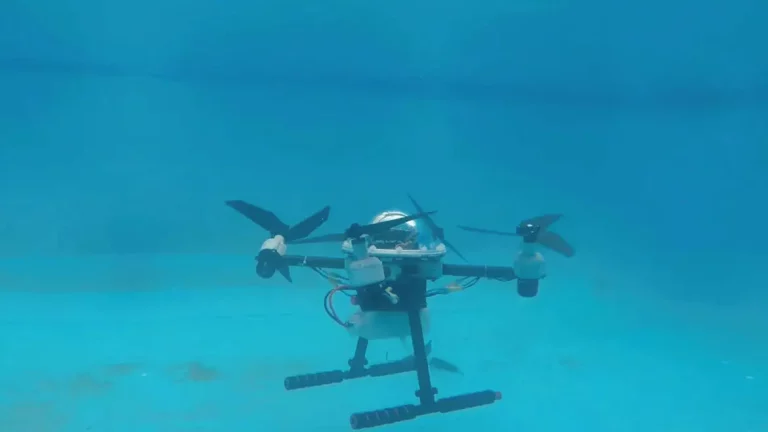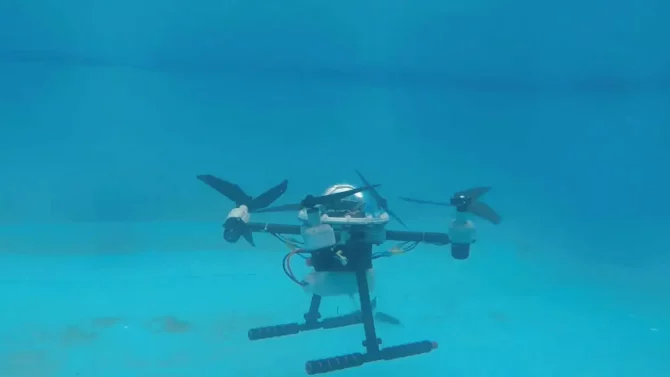 One of the most interesting aspects of the TJ-FlyingFish is that it is completely autonomous and does not require human intervention at any point in its journey. This drone is ideal for a range of applications, such as aerial/aquatic surveys, remote sensing, and search-and-rescue operations. The TJ-FlyingFish will be presented at the 2023 IEEE International Conference on Robotics and Automation, which will be held in London in May 2023.
In conclusion, the TJ-FlyingFish is a game-changer in the world of drones, offering the ability to fly and swim, making it ideal for a range of applications. With its combination of aerial and aquatic capabilities, the TJ-FlyingFish opens up a new world of possibilities for exploring both the skies and the seas. This drone has the potential to revolutionize the way we explore and study our environment, and it will be exciting to see how it develops in the future.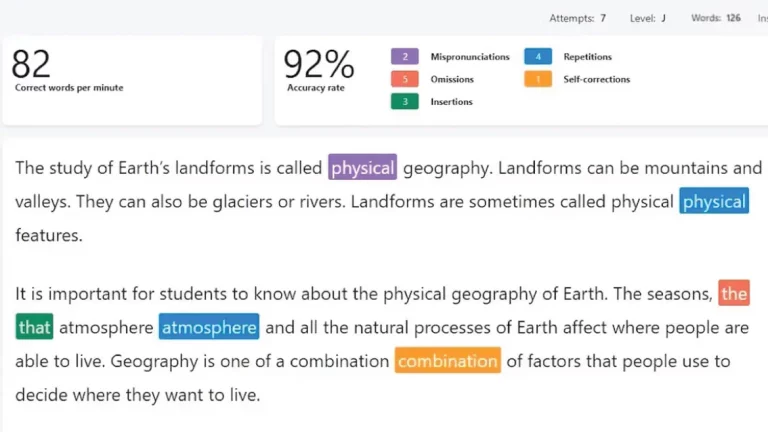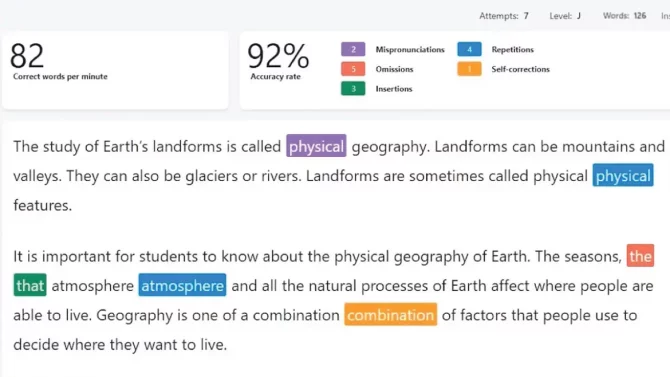 ---
---
Written by admin
---
---