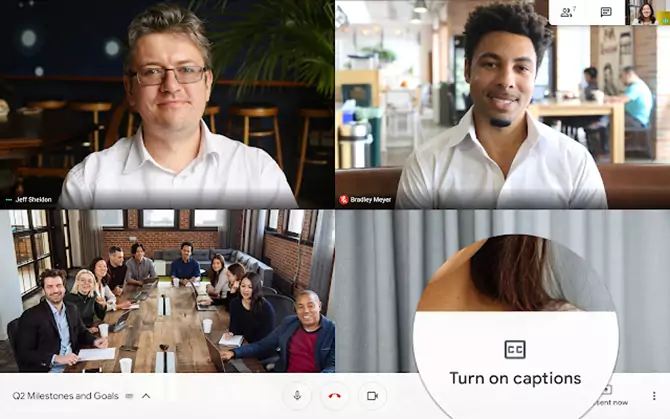 Google adds Live Captions to Hangouts Meet, but only on Android
Google introduced the feature of live captions during Google I / O earlier this year but did not provide details about the launch of this feature.
Video calls with live captions will be more useful for people with different abilities to listen.
Google said in a blog post that users can now use this feature.
This new feature is currently only available on Android devices but Google has confirmed that the feature will be available soon on iOS and the web.
If you're using an Android device, during the meeting, tap the closed captions button on the top right of the Hangouts Mate app. Currently, this feature is only introduced to English language users.
Note that this feature will only show up in the device on which it is enabled.
Other meeting attendees will have to activate it separately. In addition, these live captions will not be visible in the recording of this meeting.
This feature has been introduced for Android users but it will be functional with everyone within a few weeks.
---
305 Views
5
On 1 Rating
Rate it
---
Written by admin
---
---