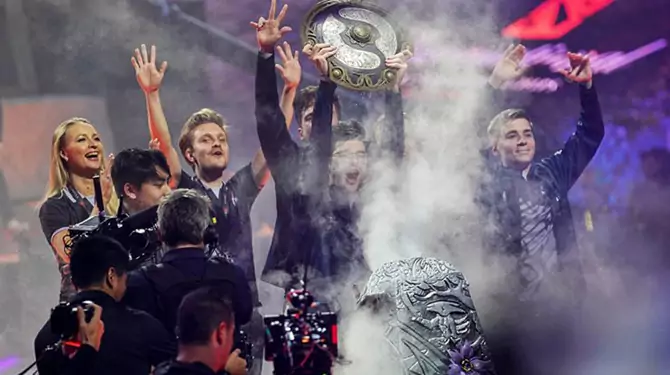 The e-sports industry has grown tremendously in recent years, with players now earning millions of dollars in winnings. The International Dota 2 tournament is one such example where players compete for a massive prize pool.
This year's tournament was won by the OG team for the second year in a row, and they received a whopping $15,603,133 of the $34,292,599 prize money. This makes it the largest prize ever awarded in the history of e-sports. The prize money will be divided among the five players in the winning team, with each player receiving $3.1 million.
To put this into perspective, other major sporting events like the 2019 Masters golf tournament saw Tiger Woods receive $2.07 million in winnings, while Novak Djokovic received $2.9 million for winning Wimbledon this year. The runner-up team in the Dota 2 tournament received $4,458,038, with each player receiving $892,000.
The staggering amount of prize money being offered in e-sports tournaments is a reflection of the industry's growth and popularity. E-sports has now become a serious profession, with players dedicating their time and effort to hone their skills and compete at the highest level. The rise of streaming platforms like Twitch has also helped to increase the visibility of e-sports and attract a wider audience.
E-sports consultant Rod Breslau believes that the growing popularity of e-sports will lead to even higher prize pools in the future. With the rise of mobile gaming and the development of new technologies like virtual and augmented reality, the possibilities for e-sports are endless.
In conclusion, the massive prize pool offered in the Dota 2 tournament is a testament to the growing importance and popularity of e-sports. As the industry continues to grow, we can expect to see even more impressive prize pools and talented players in the future.
Read More: How to Backup of Messages and Calls in Android Mobile
---
---
Written by admin
---
---