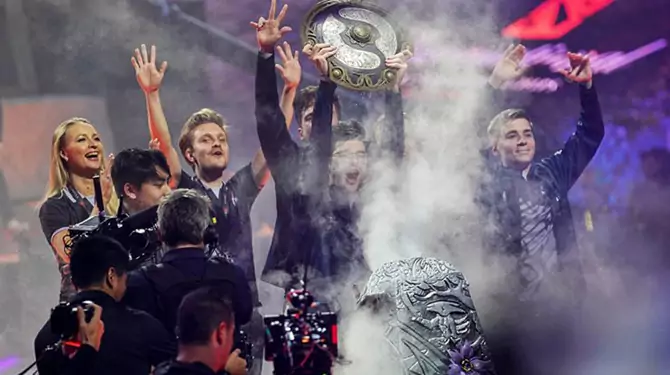 Dota 2 champions won $ 15.6 million largest amount eve
E-sports has become a huge industry. Winners are now winning several million dollars in e-sports competitions. 
This year's International Dota 2 tournament was also won by the winning team OG last year. Following the win, the winning team received $ 15,603,133 of the $ 34,292,599 prize money. This is the biggest prize in the history of e-sports. The prize that the OG team receives will be divided into five players.
E-sports consultant Rod Breslau says each player will receive $ 3.1 million out of the $ 15.6 million in funding.
In comparison, Tiger Wood received $ 2.07 million in 2019 masters. Novak Djokovic received $ 2.9 million at Wimbledon this year. The runner-up team received $ 4,458,038 in the competition. That is, each player received $ 892,000.
Read More: How to Backup of Messages and Calls in Android Mobile
---
---
Written by admin
---
---